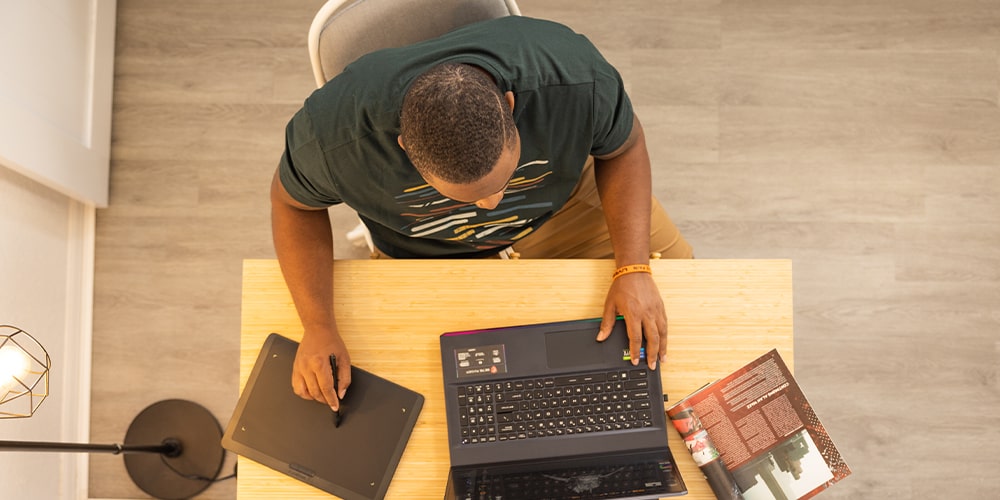 Online Education at Full Sail
Online degree programs and select courses in campus programs are delivered utilizing the Full Sail Online learning system--a secure web-based platform that employs modern multimedia technologies and is accessible 24 hours a day via the Internet. Online students use this system to view video content, receive and submit project work and assignments, take tests and quizzes, communicate with instructors and classmates, and review grades and course progress.

On-campus students also use Full Sail's Online learning system for online-only courses, which are notated in their respective degree sections, and for some assignments in their campus-based courses.
Requirements
Applicants to online-only degree programs will be required to complete a technology assessment. The assessment will determine whether students have the skills, competencies, and access to technology necessary to succeed in a distance education environment prior to their enrollment in the program or course of study.
Once enrolled into a program, students will complete the orientation module. The module explains the best practices for conducting online learning, overall operation of the online platform, procedures for troubleshooting problems and contacting the technical support team, and general school policy as it applies to the online format.
Applicants to online degree programs are required to have access to a reliable computer or tablet capable of running multimedia applications and navigating media rich websites. Applicants are also required to have access to a reliable high-speed Internet connection.
Online Support
The staff of Full Sail Online Support works together with students, faculty, and administration to make the student experience positive, reassuring, and seamless throughout our online courses. Our mission is to provide the highest standard of technical support and to nurture students' growth and development while allowing them to enhance the skills necessary to be successful in an online environment.

Full Sail Support Specialists can assist with resolving technical issues associated with the functionality of the online platform. You can reach Online Support by phone at 877-437-6349 or by email at FSOSupport@fullsail.com.