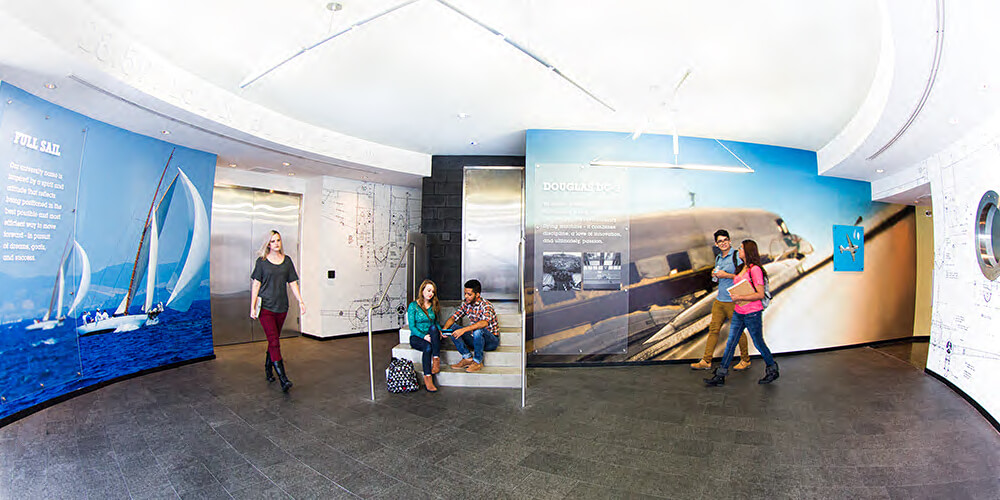 People from around the world come to Full Sail to pursue their educational goals, and they share one thing in common – a passion for creative careers in the entertainment and media industry.
Full Sail's mission is to provide students with an innovative style of education, delivered by a staff of dedicated individuals, that addresses the career opportunities available in an ever-growing, constantly evolving industry. We do this by developing unique curricula that combine elements of creativity, art, business and life skills, technical prowess, and academic achievement. Our education is delivered via immersive teaching methods, both in Full Sail's real-world production studios and classrooms, as well as through our online learning environment.
Every one of our degree programs is designed to provide students with knowledge and real-world experience that will help them realize their career goals in the entertainment and media industry.
If you're serious about your dream, we'll take your dream seriously.