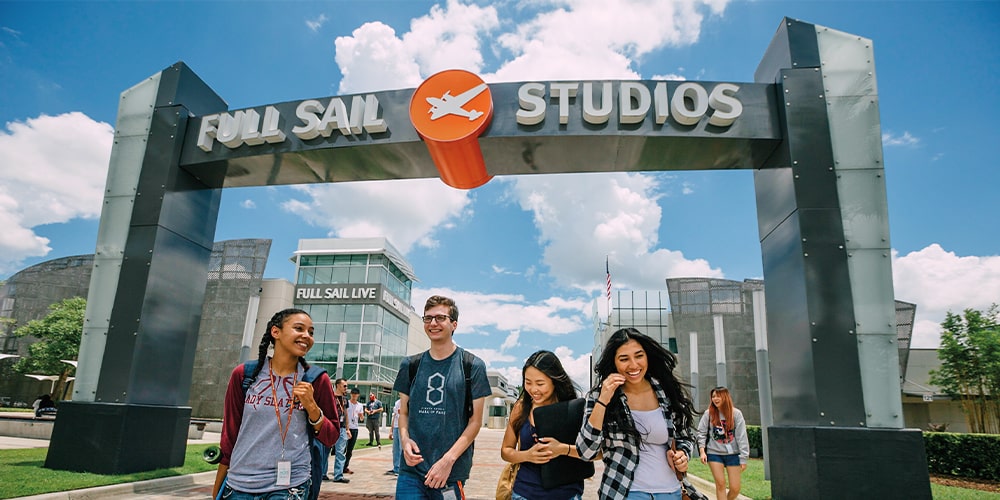 Fees / Deposits
A $75 registration fee is payable upon registration.
The registration fee is not covered by financial aid.
The registration fee is included in the tuition prices listed.
Deposits held for future Degree Programs may be credited toward any amount due Full Sail, for any other tuition or fees that may be due.
Delay of Start Date
Full Sail will charge a non-refundable fee of $100 for each revision that results in a delay of a student's start date.
International Currency
In an effort to minimize costs due to international currency exchange and bank surcharges, a wire transfer or a credit card is recommended for payment of all fees, deposits and tuition for International applicants and students. Regardless of payment method, all fees must be paid in United States currency. Please contact Full Sail's International Liaison for details.
Multiple Degrees
Students may take any combination of Associate of Science Degree Programs, Bachelor of Science Degree Programs, Master of Science Degree Programs, and/or Bachelor of Fine Arts Degree Programs, based on eligibility requirements. An Admissions Representative is available to offer recommendations on Degree Program combinations and order.
Non-Sufficient Funds
A non-refundable $25 fee will be charged for any check returned for non-sufficient funds.
Security Key Card
To access facilities at Full Sail, each student is furnished a specially programmed, security-system key card. The security key card is required for all students who attend campus-based programs and is included in tuition charges. Tuition charges must be paid before a card will be issued. All campus-based students are required to possess the card at all times and replace any lost card promptly by purchasing a new one. The fee for a replacement card is $10.