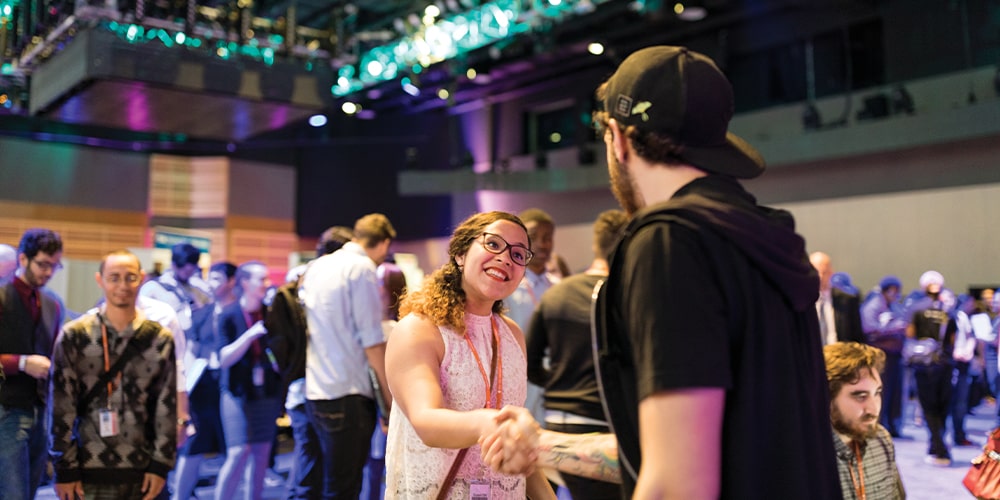 The services of the Career Development Department are a continuation of the student's education and support the student in the pursuit of employment post-graduation.
Full Sail's Career Development Department governs:
degree-specific lectures and presentations designed to prepare students for the pursuit of internships and entry-level employment, including instruction about résumé creation, interview techniques, and the professionalism required within the industry,
regularly updated resources for research of potential employers in the industry,
a well-organized industry outreach effort to promote awareness of Full Sail's degree programs, as well as qualified graduates and their successes, and
regional events and an online community for all Full Sail alumni to promote networking and professional relationships.
Full Sail degree program students preparing for graduation as well as alumni throughout their careers may utilize Career Development services. Those desiring assistance must register their requests with the Career Development Department. The Career Development Department requires a consistent and professional dialogue from each student or graduate in order to provide effective assistance. Flexibility is desirable with respect to location or type of employment and may enhance the efforts of our services. Relocation for specific types of employment may be necessary in order to successfully launch and maintain a career in the entertainment media industry.
Even though Full Sail makes a reasonable effort to assist each graduate in seeking employment, this in no way constitutes a promise or guarantee of employment. Career assistance may be suspended in the event that a student or graduate's financial commitments are not met or if the student or graduate displays unprofessional behavior. Completion of individual courses does not qualify students for career assistance.